Mirror Booth Hire Brisbane
Affordable mirror booth hire Brisbane to Sunshine Coast. Photo Booth Rental Brisbane now offer an Amazing interactive mirror booth that is sure to add that wow factor to any event.
The full length mirror offers a sleek vintage look with a interactive user friendly interface. Colourful animations provide a fun engaging experience for your guests through each step.
If you are looking for something elegant then this is perfect for your wedding, party or corporate event. Nothing says fun and excitement more then our Mirror Photo Booth.
Once your guests approach the mirror they can touch to start, the mirror will then interact with stylish animations. Once your photos have been captured your guests can add virtual props and sign the photo using the touch mirror. The booth will then print the image from the printer box to the side of the mirror.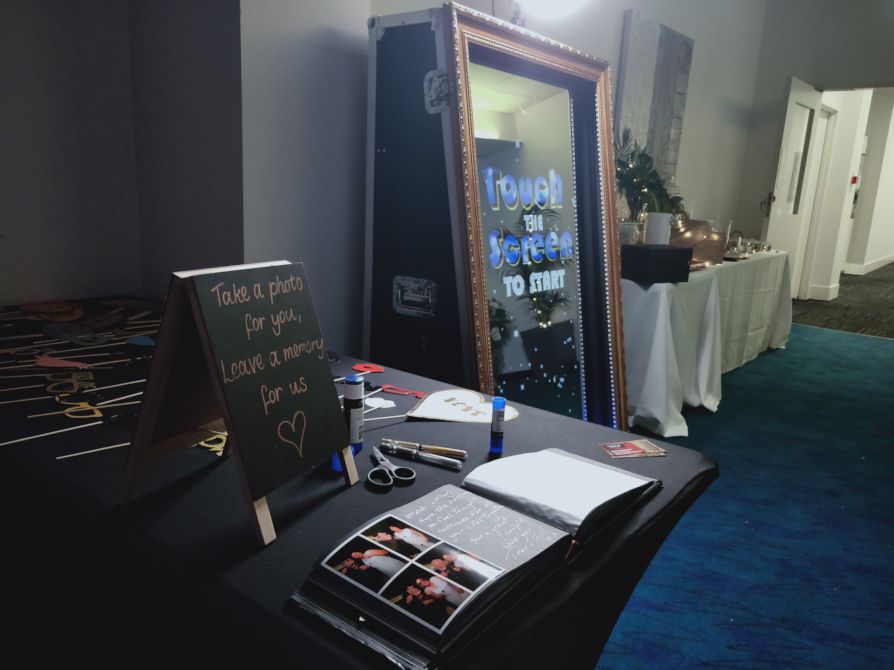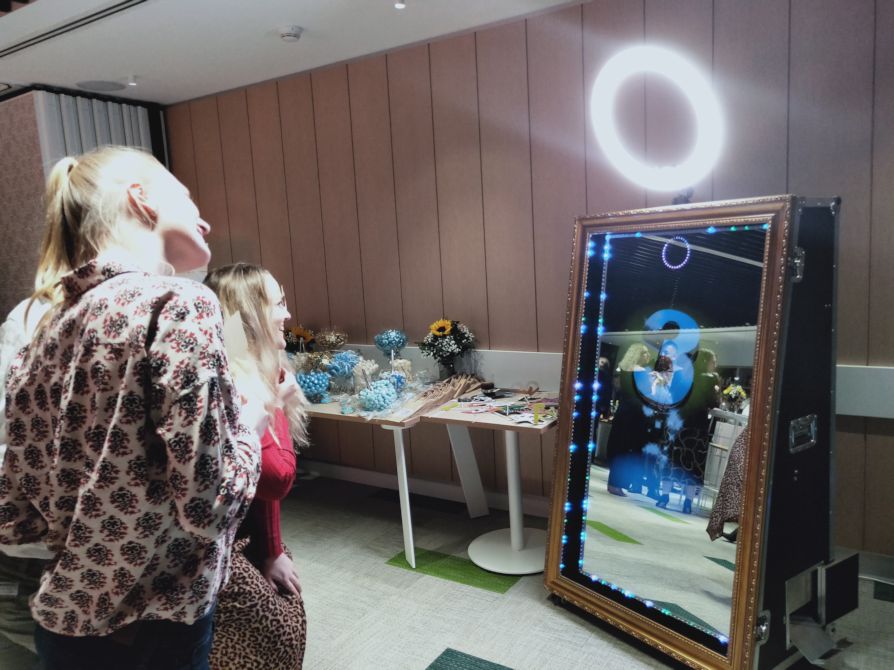 How to use the mirror booth.
The magic with our mirror booth is that it is very easy to use. The mirror booth will not make a sound until it is touched so it will not disturb your speeches or dinner. Disguised like a large stylish vintage mirror with lighting and effects except every 10 seconds it will play a silent animation to lure guest to touch it. When the booth is touched an animation with voice guidance will take the user through the photo taking process resulting in magnificent photos. After the photos are taken the user can customise the prints by adding emojis also writing on the screen with their finger. The mirror will print the photos your guests have designed but you will also receive the un-edited digital copy's of each individual photo in high resolution and GIF animations on a USB drive post event.
Photo booth runs animations and lures guests to touch the mirror to start.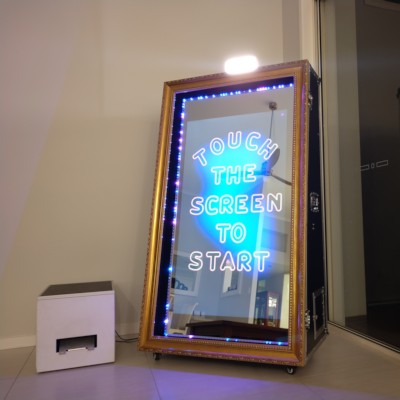 The mirror booth will guide guests through the photo taking process with entertaining animations & sound.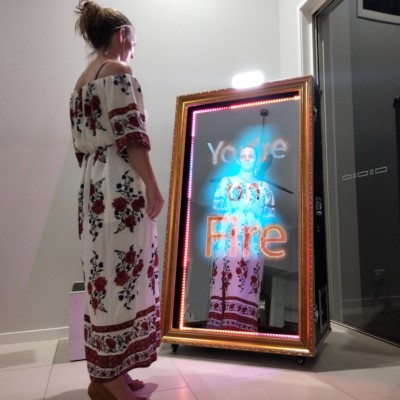 Each step is animated with sound effects and voice guidance to make the process fun and easy for everyone.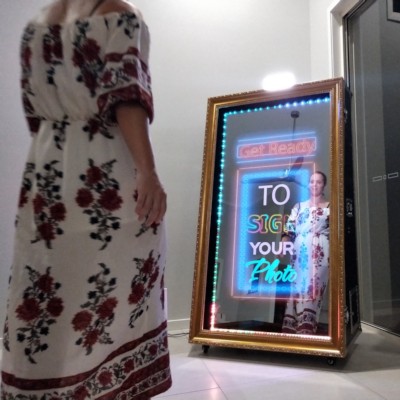 Guests can add virtual props & sign the prints using the large mirror touch screen display.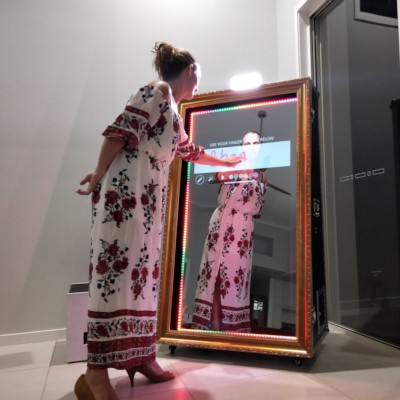 When your guests have finished, the photos are sent to the commercial dye sub printer.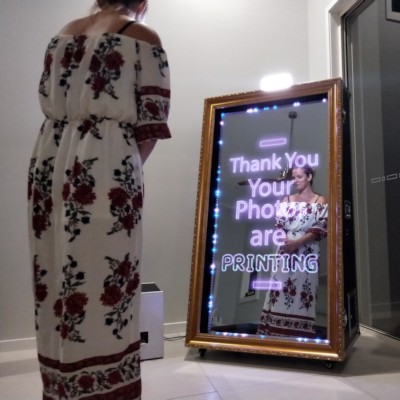 Guests collect the photos and the mirror booth is ready for more fun.